Hotel Facilities
Services:
24-hour front desk, Smoking and Non-smoking rooms
General:
Air conditioning, Microwave and Fridge
Parking:
Free public parking is possible on site.
Internet:
Free! WiFi is available in all areas and is free of charge.
Welcome to Four Flag Inn, a conveniently located small and independent hotel in Indiana, PA where you're sure to get the best value in town for a pleasant, convenient experience. The price is always right for any budget when you choose the Four Flag Inn.
Whether you're in town for business or pleasure, you'll find an experience worth repeating when you choose to stay with us. We proudly feature discounted extended stay rates and your choice of a single or double room. All rooms have a microwave and refrigerator, and we provide free wifi throughout the property. To maintain clean rooms and low prices for all guests, we do not allow pets.
Staying in Four Flag Inn Indiana, Pennsylvania means you're near Indiana University of Pennsylvania, the Kovalchick Convention and Athletic Center and more. Choose to visit the James M. Stewart Museum, the Pittsburgh Raceway Park and Keystone State Park too. You'll like Hoodlebug Trail if you enjoy outdoor activities. Plus, it's not far to Amish country where you can experience a lifestyle that's so different from how many of us live today.
We're excited to get to know you at the Four Flag Inn Indiana, a place where many different kinds of guests always feel welcome.
hotel amenities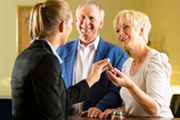 We are pleased to offer clean and comfortable accommodations that include thoughtful and useful amenities
Things to do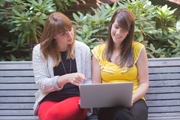 Situated in an area buzzing with college fun from the Indiana University of Pennsylvania (IUP) .